Victoria Hunt – Vision for Issaquah
Victoria believes now is the time to align our policies and code with the visions we've set forth. She believes we should strive to achieve a live-work play balance of development, and steer away from short-term fads that will not bring long-term community benefit. We must also be deliberate and thoughtful about protecting the charm and uniqueness of Issaquah as the city and the region changes and grows.
Victoria championed the Bergsma Property open space acquisition, which protects and preserves as public open space one of the last undeveloped swaths of Cougar Mountain. She also advocated for updating the city's canopy cover assessment, and she directed the city to update city code to reflect the vision of a "green necklace" of connected parks, as set forward in the Parks Strategic Plan.
Victoria will continue to listen to the community and work with neighborhoods to develop solutions that address their needs when it comes to mobility. The traffic calming measures implemented in Olde Town, which Victoria worked on as a member of the Council Infrastructure Committee, were a good start. Victoria also supported increased police staffing to counteract bad traffic behaviors we are seeing as congestion in the region worsens. Victoria will continue to work with the community and to advocate for projects and policies that will improve the efficiency and safety of getting around town.
What People Are Saying About Victoria
"Over the last year, Councilmember Hunt's work on behalf of her City and Community has been inspirational. As an adovacte for her community, she has worked to ensure that the community vision and values are a part of all of our discussions and that our Council decisions align with what is best for our community. These are tough decisions, usually with many points of view that need to be considered. Victoria is always prepared, has done her homework, has considered all the information presented, and actively listened to both staff and the public as she considers the pros and cons of each decision. Her passion for the environment and preserving the family friendly culture of Issaquah comes through in her thoughtful and insightful comments. In times of change, and we are changing, we need the kind of commitment and determination that Councilmember Hunt brings to the table so we can protect and preserve what is best about our City, and develop actionable and reasonable plans to ensure we do not lose that going forward. I am excited about her decision to run for a four year seat and excited to continue our work together.

Mary Lou Pauly

Mayor, City of Issaquah
Endorsements (2019 Election)
Organizations
National Women's Political Caucus of WA State
5th LD Democrats
41st LD Democrats
King County Democrats
Individuals
Bill Ramos, State Rep. for the 5th Legislative District
Lisa Callan, State Rep. for the 5th Legislative District
Tola Marts, Issaquah City Council President
Ava Frisinger, former Mayor of Issaquah
David Kappler, former Issaquah City Councilmember
John Stokes, Bellevue City Councilmember and former Bellevue Mayor

Julie Clark, Save Cougar Mountain

Kay Haynes, Save Cougar Mountain

Susan Neville, Save Cougar Mountain

Ann Fletcher
Current Issaquah City Council Member
Current and Prior Career Experience:

Director of Data Solution – Crosswalk Labs
Data Scientist and Statistician – Global Good
Affiliate Faculty – College of Built Environments, University of Washington
Conservation Scientist – Chicago Botanic Gardens
Education:

PhD in Computational Ecology – University of Illinois
MS in Animal Breeding and Genetics – University of Wageningen (Netherlands)
BS in Biology – Cornell University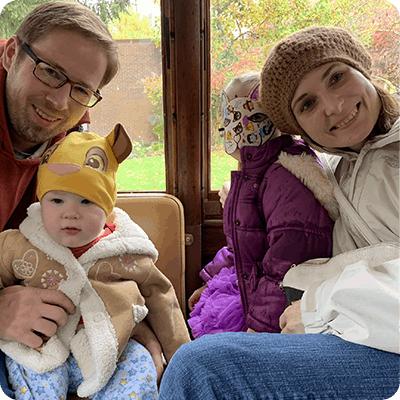 Interested in donating to our campaign? Click the button below to be taken to our secure donation site.
Paid for by Elect Victoria Hunt