Victoria Hunt – Vision for Issaquah
Victoria Hunt advocates for balanced development and long-term community benefit. Key efforts include:
Victoria prioritizes a sustainable, greener future for Issaquah. Significant contributions include:
Victoria is dedicated to addressing public safety and human service needs. Key accomplishments include:
Victoria is committed to improving local transit options and accessibility. Major efforts involve:
What People Are Saying About Victoria
"Over her six years on council, Councilmember Hunt has advocated passionately for community priorities and values. For example, I cannot imagine how we would have been able to overhaul our City's land use code without her leadership, drive and enthusiasm. In times of change, and we are changing, we need the kind of commitment and determination that Councilmember Hunt brings to the table so we can protect and preserve what is best about our city. Councilmember Hunt has my endorsement to continue her service to the City of Issaquah. - May 16th, 2023"

Mary Lou Pauly

Mayor, City of Issaquah
Endorsements (2023 Election)
Organizations
Eastside Firefighters: IAFF Local 2878
5th Legislative District Democrats
41st Legislative District Democrats
King County Democrats
Washington Conservation Action
Sierra Club
National Women's Political Caucus of WA State
King County Young Democrats
Transit Riders Union
Alliance for Gun Responsibility
Planned Parenthood Alliance Advocates
Vote

Mama

Humane Voters of Washington
Elected Officials
Mary Lou Pauly, Mayor, City of Issaquah
Kim Schrier (D), US Rep for WA's 8th Congressional District
Bill Ramos (D), WA State Rep for the 5th Legislative District
Lisa Callan (D), WA State Rep for the 5th Legislative District
Tana Senn (D), WA State Rep for the 41st Legislative District
My-Linh Thai (D), WA State Rep for the 41st Legislative District
Sarah Perry, King County Council
Sydne Mullings, Issaquah School Board President
Lindsey Walsh, Issaquah City Council President
Zach Hall, Issaquah City Council Deputy President
Tola Marts, Issaquah City Council
Barbara de Michele, Issaquah City Council
Russell Joe, Issaquah City Council
Chris Reh, Issaquah City Council
Mason Thompson, Mayor of Bothell
Angela Birney, Mayor of Redmond
Kali Clark, Mayor of Sammamish
Katherine Ross, Mayor of Snoqualmie
Matt Larson, Former Mayor of Snoqualmie
Kelli Curtis, Kirkland City Council
Pam Stuart, Sammamish City Council
Vanessa Kritzer, Redmond City Council Vice President
Jeralee Anderson, Redmond City Council
Corina Pfeil, Kenmore City Council
Janice Zahn, Bellevue City Council
Paul Charbonneau, Newcastle City Council
Individuals
Fred Butler, Former Mayor of Issaquah
Kashif Zahoor, Highlands Council Board of Trustees
David Kappler, Issaquah Alps Trails Club, former Issaquah City Council
Ann Fletcher, founder of Issaquah People for Climate Action
Mariah Bettise, former Issaquah City Council, Board Member, Issaquah Food Bank
Larry Franks, Board Member, Friends of Issaquah Salmon Hatchery

Ken Konigsmark, Issaquah Hall of Fame award winner

Christy Garrard, Executive Director of Visit Issaquah and Issaquah Economic Vitality Commissioner

Jamie Finch, Issaquah Environmental Board Chair

Trish Bloor, Chair of the Issaquah Human Services Commission
Connie Fletcher, former Issaquah School Board Director, former member of Washington State Board of Education
Please note: Endorser's offices, positions, or organizations are provided for identification only and do not denote an endorsement of the candidate by that organization. 
Current Issaquah City Council Member
Current and Prior Career Experience:

Director of Data Solutions – Crosswalk Labs
Data Scientist and Statistician – Global Good
Affiliate Faculty – College of Built Environments, University of Washington
Conservation Scientist – Chicago Botanic Gardens
Education:

PhD in Computational Ecology – University of Illinois
MS in Animal Breeding and Genetics – University of Wageningen (Netherlands)
BS in Biology – Cornell University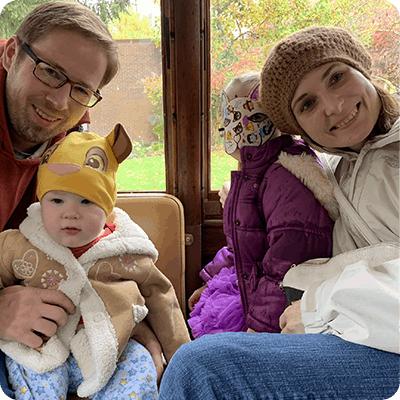 Interested in donating to our campaign? Click the button below to be taken to our secure donation site.
Paid for by Elect Victoria Hunt